Refractory mortar is a kind of refractory used for fill up the seam of refractory products. Refractory mortar compositions are refractory powder, binder and additive. Almost all the refractory raw material can be made into powder for refractory mortar usage. According to its material, refractory mortar ca be divided into fireclay refractory mortar, high alumina refractory mortar, silica refractory mortar and magnesia refractory mortar.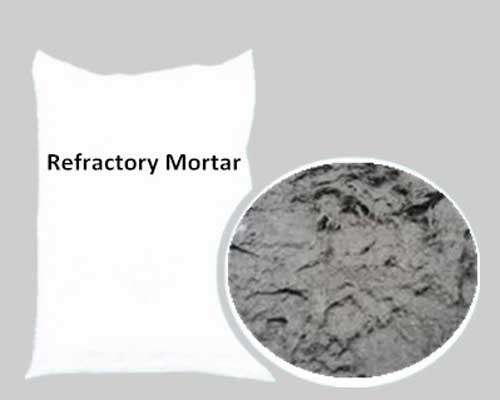 As a kind of refractory applied for filling up the seam with the refractory temperature of 1650℃, high temperature refractory mortar is widely used in petroleum industry, chemical industry, construction industry and other industries. It can fix the kiln and furnace which is built by bricks and mend the furnace roof.
Description of Refractory Mortar
High temperature refractory mortar is joint material which can serve the high temperature condition. Almost refractory materials can be made into powder to make up refractory mortar. As for its granularity, products vary from each other according to the specific usage, and the granularity is usually less than 1mm or 0.5mm.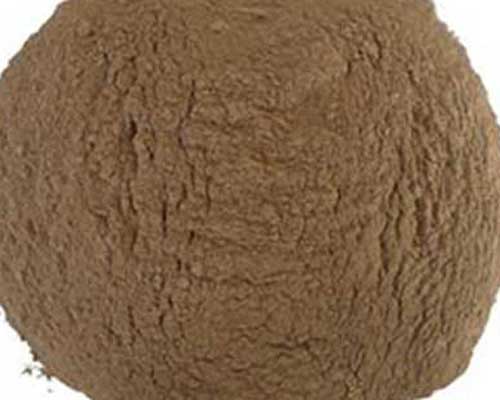 Refractory mortar is usually chosen matching with the refractory that masonry has used. It is widely used in metallurgy, construction, mechanical, petroleum, glass, steel and cement industry.
And refractory mortar is mainly applied for the coke oven, glass furnace, blast furnace, hot blast stove and other industrial furnace.
Types of Refractory Mortar
According to composition, there are fireclay refractory mortar, high alumina refractory mortar, silica refractory mortar, and magnesia refractory mortar.
According to binder, there are ceramic bonded refractory mortar, hydraulic refractory mortar,  and chemical bonded refractory.
According to construction method, there are finished products and semi-finished refractory products.
Advantages of Refractory Mortar
Good Plasticity, Easy For Construction
Strong Bonding Strength, Strong Corrosion Resistance
High Refractory Temperature(About 1650℃)
Good Slag Resistance
Good Anti-Stripping
Technical Parameters of the refractory mortar
| | | |
| --- | --- | --- |
| Item | High Alumina Refractory Mortar | Fireclay Refractory Mortar |
| Al2O3≥ | 65 | 38 |
| Refractory Temperature≥ | 1770 | 1690 |
| Bonding Time Mins | 60~90 | 60~90 |
| Application | Areas built by high alumina bricks such as furnace hearth, furnace bosh, furnace belly | Areas built by clay bricks in blast furnace and hot stove |
Where to Buy Refractory Mortar
As a refractory mortar supplier, Rongsheng Kiln Refractory Co. Ltd has high quality refractory mortar for sale. Rongsheng Kiln Refractory Co. Ltd is a comprehensive enterprise which possesses complete producing line and professional technology and take product quality at a superior stage. It has exported products to many countries such as UK, Australia, south Africa and so on.
If you want to buy refractory mortar, please contact us. We will reply you within 12 hours.
Leave Your Inquiry for Rongsheng Refractory Castables & Cements! We Will Reply You In 12 Hours!: