Refractory Castable Cement for sale cheap in RS Company at various types of refractory castables, refractory mortar, plastic refractory, ramming masses, refractory cement, refractory concrete and so on. There are high-quality manufacturing technology and complete production devices equipped in RS Group. If you are interest in our castable refractory cement products, Welcome to Email us for Free Quote!
Castable Refractory Cement For Sale Cheap In RS Factory
As a comprehensive enterprise, RS Group with its large scale castable refractory cement production line, provides all kinds of monolithic refractory material, there are five types which is listed below.
Refractory Castables
RS produces several types of refractory castable material. The high alumina castable, low cement castable, ultra low cement castable and insulating castable. You can choose the type that you need for different kinds of projects, for kiln, blast furnace, tunnel kilns, cement kilns, etc.
Need Castable Refractory Materials For Sale??? Send Us An Email Now!!!
Refractory Mortar
Refractory mortar is indispensable in the field of kilns and furnaces. It can be used to fill up the seam of kilns and furnaces. We produce high alumina mortar and heat stop refractory mortar.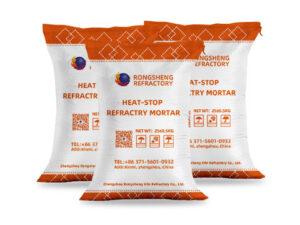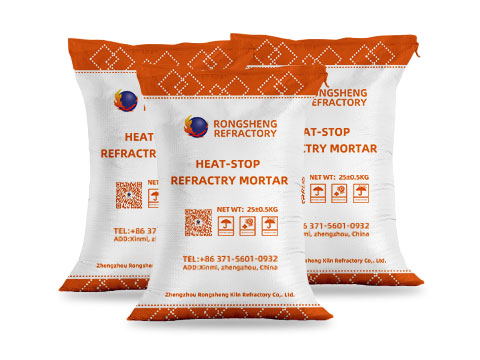 Heat stop refractory mortar is insulating refractory material which can withstand high temperature and prevent ...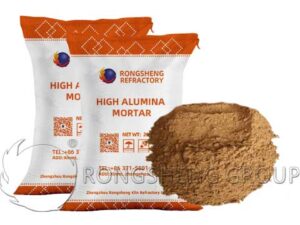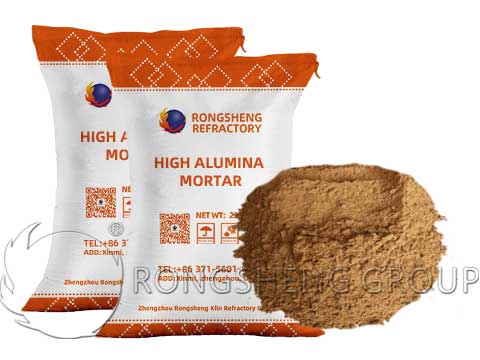 High alumina mortar is the monolithic refractory and refractory mortar used for filling up the ...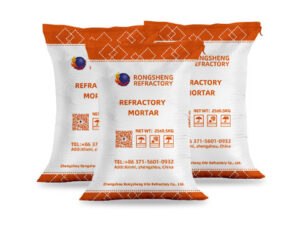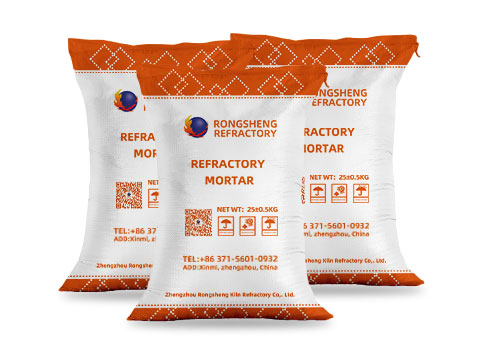 Refractory Mortar For Sale in RS as a kind of unshaped refractory materials is used ...

Find Refractory Mortar For Sale for Furnaces??? Click For Free Quote!!!
Refractory Plastic
Refractory plastics are made of refractory aggregates and powders, raw clay, chemical composite binders, and admixtures, which are compounded and mixed and can be extruded into bricks. It is a refractory material with good plasticity after being packaged and stored for a certain period of time. It can also be constructed by tamping.
According to the types of refractory aggregates, it can be divided into clay, high alumina, mullite, corundum, chrome, silicon carbide, and zirconium-containing refractory plastics, etc. According to the type of bonding agent, it can be divided into refractory plastics combined with aluminum sulfate, phosphoric acid, phosphate, water glass, and resin, etc.
The plastic refractory has good thermal shock resistance and is easy to construct. Suitable for all kinds of heating furnaces, soaking furnaces, annealing furnaces, hot air furnaces, etc. It can also be used for small electric arc furnace cover, high-temperature furnace burner, and other parts.
Quickly Get the Price fo Refractory Plastic in Rongsheng Refractory Castable Cement Manufacturer?  Just Click  Here!
Ramming Mass
Ramming mass material refers to an unshaped refractory, also called monolithic refractories, that is constructed by ramming (manual or mechanical) and hardened under heating above normal temperature. It is made by mixing refractory aggregates, powders, binders, admixtures, water, or other liquids with a certain gradation. Classified by the raw material, there are high alumina, clay, magnesia, dolomite, zirconium, and silicon carbide-carbon refractory ramming mass materials.
The ramming mass material has good chemical stability, erosion resistance, abrasion resistance, peeling resistance, and heat shock resistance. It is widely used in metallurgy, building materials, non-ferrous metal smelting, chemical, machinery, and other manufacturing industries.
Learn More about the Details of Refractory Ramming Mass, Please Leave Us Your Requirements Here.
Refractory Cement
The refractory cement can be used as a kind of binder in refractory material. We have calcium aluminate cement and alumina cement.
Get Free Quote of RS Refractory Cement For Sale, Leave Your Contact Information!!!
Refractory Concrete
Refractory concrete is another kind of monolithic refractory materials for sale in our factory. The high-quality high alumina cement concrete is our product for cement kiln, tunnel kiln and furnaces.
Want To Buy Refractory Concrete For Sale from RS Group??? Email Us!!!
Refractory Aggregate
Refractory aggregate plays a skeleton role in castable refractory cement. It can improve the strength of refractory material. We have dolomite aggregate, calcined aggregate, high alumina aggregate, sintered magnesia, and fused magnesia for sale.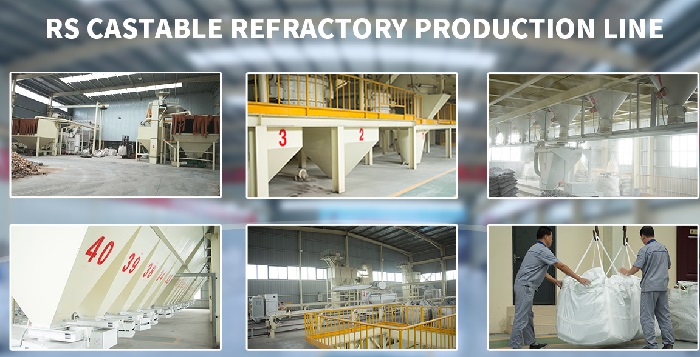 RS Refractory Castable Cement Manufacturer
RS Refractory Group is a professional monolithic refractory manufacturer with a long history of over two decades, which plays a leading role in the field of unshaped refractory materials for its extraordinary advantages. As a monolithic refractory castables manufacturer and supplier, Rongsheng has developed advanced technology, formed complete producing line and employed skilful personnel. It possesses 10 forming presses, two hyperthermia tunnel kilns and plenty of resources.
This is the general description of RS unshaped refractory products.  RS Group adheres to the principle of " integrity, modesty, innovation and hard-work" and regards "high quality with low price" as the cornerstone of the enterprise's development. With independent import and export business right, it has exported monolithic refractory products to many countries such as Japan, Indonesia and Vietnam and gained trust from our customers and much public praise for its high quality and sound service. If you want to know more about us and our unshaped castable refractory cement products, please contact us.
Fast Inquiry for Kinds of Monolithic Refractory Materials For Sale??? Email Us Now!!!