Rongsheng refractory castable manufacturer's ultra-high-strength nano-grade insulating castable is made of high-temperature, high-strength, lightweight nano-aggregate, aluminate cement, alumina powder, plus some additives. Its nano-grade microporous structure makes the product the advantages of high compressive strength, low thermal conductivity, excellent heat insulation performance, energy saving and consumption reduction, and convenient construction. It can greatly reduce the heat energy consumption of industrial furnaces.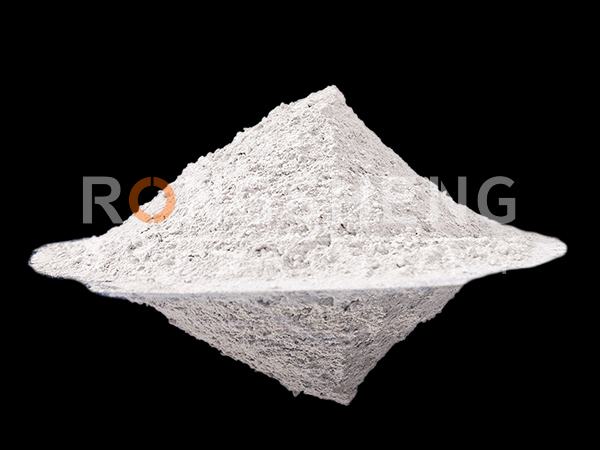 Indicator Parameters of Ultra High-Strength Nanopore Insulating Castable
Product
Ultra-High-Strength Nano-Grade Insulating Castable
RSNMJ-1
RSNMJ-2
RUL, 0.2MPa*0.6%
≥1500
≥1350
BD, g/cm³
110℃×24h
≤1.6
≤1.6
CCS, MPa
110℃×24h
≥25
≥25
PLC, %
1500℃×12h
-0.1~0.1
1400℃×12h
-0.2~0.2
TC, W/ (m.K)
Hot Side 800℃
0.401
0.605
Hot Side 1100℃
0.421
0.655
Rongsheng Refractory Castable Manufacturer
Rongsheng refractory castable manufacturer is a refractory material manufacturer with rich production and sales experience. Our environmentally friendly fully automatic monolithic refractory production line has an annual output of 50,000 tons. Provide high-quality wear-resistant and erosion-resistant monolithic refractory lining materials for high-temperature industrial furnaces, as well as low thermal conductivity, high-strength refractory insulation castable products. The professional technical team of the Rongsheng factory can provide solutions for the refractory lining of various high-temperature industrial furnaces and the design and construction of refractory materials for the insulation layer. Contact us for a free quote for our new Ultra-High-Strength Nano-Grade Insulating Castable and the refractory lining solution.