High alumina mortar is the monolithic refractory and refractory mortar used for filling up the seam of refractory masonry. And it is also called joint material, which is made of refractory powder, aluminum powder, binder and additive with a certain of proportion separately. It usually takes the form of powder, and some water or liquid binder is added into it when construction.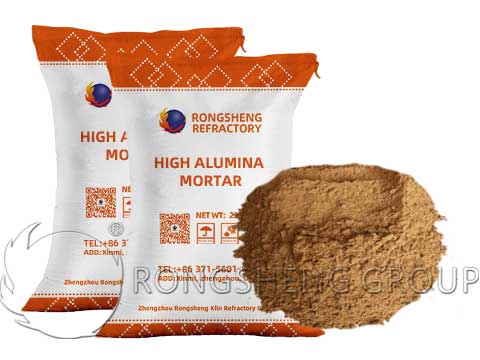 The main composition of high alumina mortar is Al2O3 whose amount is decided by the applied areas. High alumina mortar material is widely used in various furnaces and kilns. For instance, it can be used on the upper part of the hot stove. High alumina mortar is widely used in metallurgy, petroleum, construction industry, and so on.
Technical Parameters of High Alumina Refractory Mortar
Item
LN-55A
LN-55B
LN-65A
LN-65B
Refractory temperature℃≥
1770
1770
1790
1790
Al2O3%≥
55
55
65
65
Cold breaking strength Mpa≥ (1400×3h)
4
6
4
6
Reheating liner change mm (1400×3h)
﹢1, ﹣5
Granularity mm
≤﹢0.5
2
≥﹣1.0
100
As a kind of joint material, alumina mortar can adjust the scale deviation of the bricks to make the gas regular and load balance and to make masonry a dense overall structure, which is helpful for wear-resistance and avoiding the erosion of gas and molten liquid.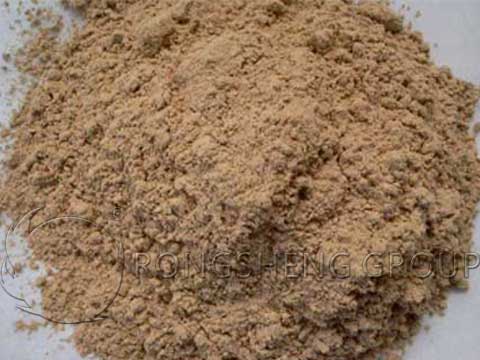 Applications of High Alumina Mortar Material
Specifically, alumina mortar can be used in the fixing of structures built by clay bricks. For instance, the blast furnace, hot stove, coke oven, soaking furnace, heat exchanger and boiler. And also, it can be used as masonry material to build furnace roof, re-generator and combustion chamber.
Where to Buy Alumina Mortar
With the enlargement and longevity of various furnaces, the lining material using condition is increasingly harsh. Therefore, the requirement to masonry material is getting higher. The quality of mortar can directly influenced the service life of equipment. To deal with this problem, Rongsheng Refractory Kiln Co, Ltd has spent time and energy to study high quality refractory mortar and has made progress.
As a refractory manufacturer, Rongsheng Kiln Refractory  Co, Ltd boasts professional technology and complete producing line which can provide high quality products. It is a good choice for customers who are looking for refractory mortar for sale.
If you want to buy refractory mortar, please contact us. We will reply you within 12 hours.