High alumina castable refractory is monolithic refractory materials, which is made of high alumina aggregate and powder, binder, and water reducer, in which the amount of Al2O3 is over 48%. The high alumina castable properties are mainly high mechanical strength, good heat and shock resistance, anti-abrasion, and so on. Due to its good performance, refractory high alumina castable is widely used in steel industry, petroleum industry, chemical industry, and other industries. It can be used on the linings of all kinds of furnaces and kilns, such as boiler, blast furnace, hot stove, heating furnace and ceramic kiln.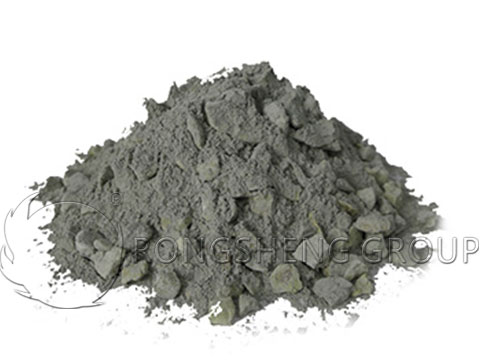 Description of High Alumina Castables Refractory
High alumina castable is a kind of refractory castable which compositions boast high alumina refractory material. There are also some other materials such as high alumina cement, silica fume,  alumina powder, and bauxite fine powder. And they are mixed with a certain proportion according to various construction demands. In addition, based on the traditional refractory, high alumina castable decrease the amount of cement, so the high-temperature performance gets improved greatly.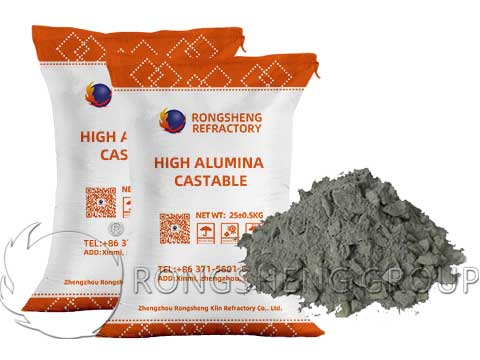 It is generally used in metallurgy, construction, and chemical industry. Due to its form of powder and tiny aggregate, high alumina castable is suitable for the complex and harsh condition after vibrating or ramming such as the kiln mouth of the lime kiln, cover of the kiln door and the end part of the cooler.
Advantages of High Alumina Castable
Sound High Temperature Performance: High alumina castable usually take the 1/3 ~ 1/4 cement amount of the traditional castable. Its performance under high temperature condition gets improved.
High Bulk Density Low Porosity: Refractory high alumina castable decreases the amount of water, therefore the bulk density gets promoted and the porosity gets decreased.
High Room temperature Curing Temperature
Easy for Storing, Transporting and Utilizing: High alumina refractory castable takes the form of powder, which is easy for storage, carrying and using.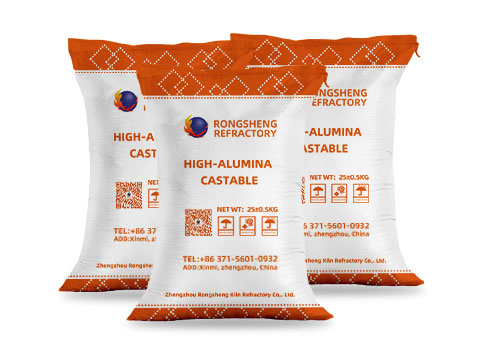 Technical Parameters of High Alumina Castable
Item
High Alumina Castable
Al2O3 % ≥
65
Bulk Density g/cm3≥
110℃×24h
2.5
Cold Crushing Strength Mpa≥
110℃×24h
80
1400℃×3h
90
Breaking Strength Mpa≥
110℃×24h
10
1400℃×3h
12

Linear Dimensional change%

1400℃×3h
±0.5
High Alumina Refractory Castables Suppliers
Rongsheng Kiln Refractory Co. Ltd is a refractory manufacturer with long history, professional technique and complete producing line, which can provide high alumina castable and other high quality products. We always adhere to the principle of honesty throughout the producing process. As a result, our products are popular both in domestic market and foreign market. For instance, we have export various products to UK, Austria, Russia and other countries.
We hope to have an opportunity with you to achieve win-win, please contact us if you want to buy high alumina castable or other refractory. We will reply you within 12 hours.