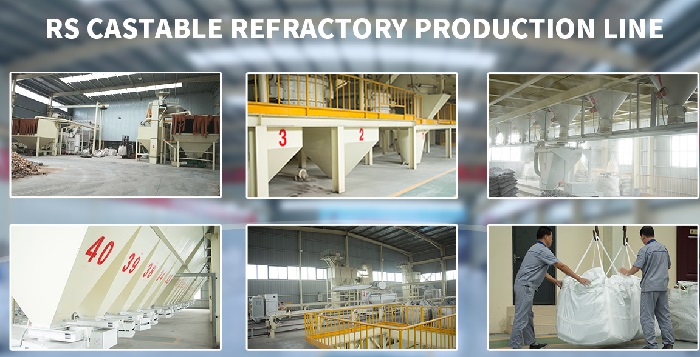 Rongsheng Refractory is a large & professional refractory castables manufacturer in China. Rongsheng's new large castable plant is under construction. It can produce a variety of high-quality unshaped refractories for customers. Customers can also customize refractory castables for their special demand. Contact Refractory Castable Cement Manufacturer for more details.
If you need refractory castables, cement, mortar & aggregate, please feel free to send us your inquiry! The following is our contact form. 
Zhengzhou Rongsheng Refractory Co., Ltd. is located in the refractory capital– Xinmi City, Henan Province, China. Abundant bauxite, chamotte, and other mineral resources, as well as convenient transportation, provide unique advantages for the production and delivery of high-grade refractory materials.
Since established in the early 90s, RS Kiln Refractory has been attaching importance to continuous innovation and development, and gradually developed into a comprehensive enterprise integrating research, manufacturing, and trading. In 2002, RS passed the ISO9001:2000 quality management system certificate. RS brand refractory products are widely used in metallurgy, power plant, chemical industry, glass industry, cement industry, non-ferrous metals industry, etc. In 2003, RS  is authorized with independent import & export rights, from then on, RS band refractory materials export became to surge.
Contact Rrefractory Castable Cement Manufacturer!!! For Lower Price!!!