RS500 Internal Insulating Coating is launched by Rongsheng Refractory Castable Company according to the special working environment. It can be used safely at 500 °C for a long time. It is suitable for metal inner coating in multiple industries, various working conditions, and various substrate surfaces. It has many advantages such as fire retardant, corrosion resistance, acid resistance, alkali resistance, insulation protection, and so on. RS500 Internal Insulating Coating adopts nanotechnology to reduce the heat loss rate by more than 60%. After the metal inner coating is fully cured, an ultra-low thermal conductivity refractory coating is formed, thereby the RS500 Internal Insulating Coating achieving the effect of reducing heat loss during operation.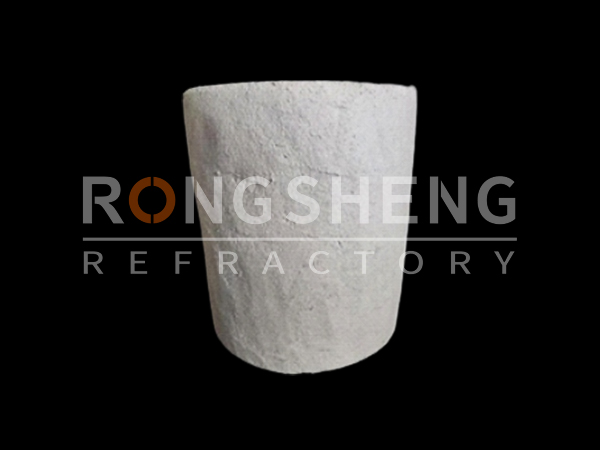 RS500 Internal Insulating Coating products are composed of high-temperature adhesives, high-temperature nano-insulation materials, various high-temperature fillers, and special additives. It can work in a temperature environment below 500°C for a long time and can insulate heat for high-temperature industrial furnace equipment to reduce heat loss. RS500 Internal Insulating Coating, thermal insulation paint is used for thermal insulation, which can reduce heat loss by 60% compared with before and after coating. RS500 Internal Insulating Coating on the inner walls of cement kilns, sulfuric acid fluidized furnaces, and other kilns can effectively prevent the erosion of acidic and alkaline gases.
Indicator Parameters of RS500 Internal Insulating Coating
| | |
| --- | --- |
| Item | Index |
| Main Components | Nano-materials, silicate compounds |
| Coating Thickness | 1mm~5mm |
| Adhesion Strength | 8Mpa |
| Construction Method | Spraying, Brushing Rolling |
| TC | 0.35W/m ·K |
| Reflectance Rate | 0.85 |
| Fire Protection Level | Class A, incombustible |
| Construction Temperature | 15℃~60℃ |
| Package | 20L/Bucket |
| Comprehensive Density | 600kg/m³ |
| Acid Resistance | Good |
| Water Resistance | Avoid Long-term Immersion In Water |
| The thickness of Dry Coating Film | Mohs Hardness 6H |
RS500 Internal Insulating Coating Advantages
Compared with other insulating paint for metal products, RS500 Internal Insulating Coating has the following advantages:
(1) It can be used up to 500°C, has high strength, and does not separate from metal materials.
(2) The thermal insulation paint can be directly painted on the metal surface, only need simple rust removal, and no rough surface treatment is required.
(3) The thermal insulation paint can be painted on all inorganic materials, such as metal, brick, concrete, wood, and fiberglass. And the coating is non-combustible, and the fire rating is Class A.
There are no harmful substances, VOC, and other components, and it will not cause harm to the human body during construction and use.
Rongsheng Refractory Castable Manufacturer
RS Refractory Castable Refractory Manufacturer is a refractory manufacturer with rich experience in the production and sales of refractory materials. RS500 Internal Insulating Coating. Rongsheng Refractory Group provides various refractory brick products, monolithic refractory castable products, and our new thermal insulating coating products. The technical team of Rongsheng refractory castable manufacturers can help high-temperature industrial furnaces solve the problem of refractory lining and design solutions for refractory lining materials. At the same time, Rongsheng manufacturers can also provide construction of refractory lining materials, turnkey projects, etc. If you need to build a new high-temperature industrial furnace or renovate the lining refractory material of a high-temperature industrial furnace, please contact us. We will customize refractory solutions for you according to your needs.