Castable refractory for furnace is a kind of monolithic refractory material. This kind of material is extensively used in the industrial heat equipment, such as all kinds of furnaces, kilns and boilers. These heat treatment equipments have various demands on the choosing of refractory castable materials, since the working process of the equipments are different.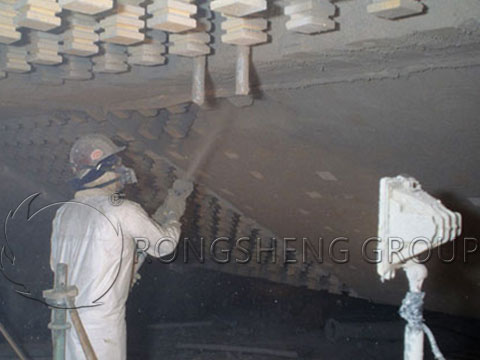 Rongsheng Kiln Refractory Co., Ltd provides high-quality castable refractory for various kilns, stoves, and furnaces. Our company, with 20 year's practice in the field of refractory industry, have high working efficiency and a complete process to help our customers to solve problems while doing an investigation, buying the product, using the product, and we provide excellent after-sale service to ensure an excellent buying experience. Click the red button below, leave your message and get the lowest price!
Different parts of the furnaces and kilns has various condition. Therefore, the refractory materials of these parts are different. For instance, the blast furnace of the steel-making industry can be divided into several parts according to the temperature inside the furnace. As for the lining of the furnace body, the high alumina castable should be used. And the furnace roof should use high-temperature castable material and insulating refractory castable.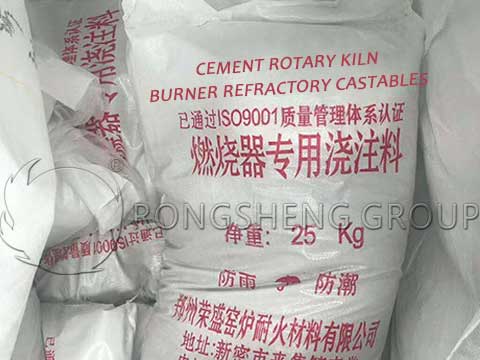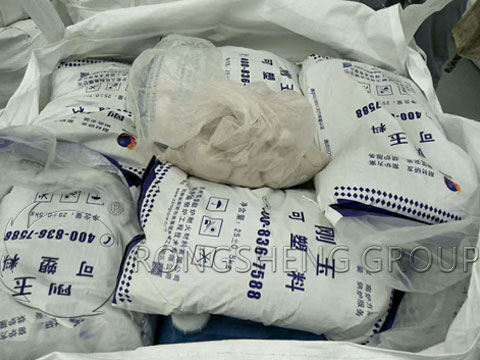 Description of Castable Refractory for Furnace
Castable refractory for furnace refers to the refractory materials applied to the building and fixing of industrial furnaces and kilns. As we all know, the furnaces are applied to heat materials and conduct a series of heating process in which there may come out many reactions and newly-formed materials. Therefore, the performances of furnaces should meet the standard of resisting these reactions and extra materials. Generally speaking, refractory materials all possess high refractory temperature and sound wear-resistance performance. With the increasingly strict requirements on the quality and performances of industry furnaces and kilns, refractory manufacturers are keeping researching in order to make superior refractory which can meet various conditions.
Castable refractory for furnace is widely used in the industry due to its sound performances and advantages. For instance, it can be applied in the petroleum industry, chemical industry, steel making industry and some other industries.
Technical Parameters of Some Castable Refractory for Furnace
| | | |
| --- | --- | --- |
| Item | High Alumina Castable | High Strength Alkali Castable |
| Bulk Density g/cm3≥ | 2.5 (110℃×24h) | 2.2~2.4 (110℃×24h) |
| Cold Crushing Strength Mpa≥ | 80 (110℃×24h) | 70 (1110℃×3h) |
| Linear Dimensional Change% | ±0.5 (1400℃×3h) | ±0.4 (1110℃×3h) |
Advantages of Castable Refractory for Furnace
Saving Time: The castable refractory for furnace is made before using. Therefore, the construction can be hugely shortened. In addition, the castable refractory don't need extra time to baking which can save time efficiently.
Easy to Use: Castables refractory for furnace can meet different harsh conditions and be casted into the shapes which is decided by the construction demand.
Better overall structure performance: Refractory castable is monolithic refractory which has sound overall structure performance and long service life.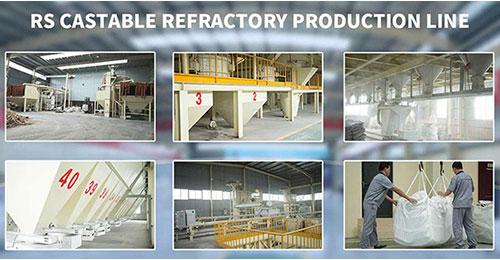 Buy Castable Refractory for Furnace
Castable refractory for furnace has so many excellent performances and features that it is in great demand in industry. From a survey known, the product is the most extensively used material in refractory industries. There are many refractory manufacturer, among which Rongsheng plays a leading role in the refractory market of China. With the complete producing line and advanced technology, Rongsheng is able to produce thousand kinds of refractory materials. if you have any requirements of these product, Rongsheng is a good choice. Rongsheng Kiln Refractory Co, Ltd has over two decades development history about refractory materials manufacturing. We have four factories able to produce tons of refractory materials monthly.
If you have any interest in the castable refractory for furnace, please leave your message in the chart below with your email and phone number attached, we will be in contact with you as soon as possible.