Phosphate bonding is a commonly used bonding method in the production of refractory plastics. The refractory plastics combined in this way have good performance and are not affected by temperature. Especially in winter, the setting is fast, easy to de-mold, and will not produce cracks. It has good fire resistance, slag resistance, explosion resistance, and thermal shock resistance. At present, high-strength wear-resistant plastics are used in the high-temperature area in the high-temp furnace linings, just are the Aluminum Phosphate Bonded Refractory Plastics, in which phosphoric acid-bonded plastics are used as binders. For free samples and quotes of Aluminum Phosphate Bonded Refractory Plastics, please contact us.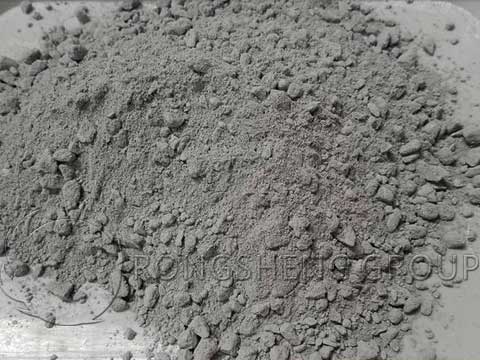 Aluminum Phosphate Bonded Refractory Plastics Advantages
Aluminum Phosphate Bonded Refractory Plastics are characterized by easy maintenance and can be used directly as the furnace heats up without baking. Thermal shock is very good and thermal conductivity is low. It is convenient and quick to use on the stovetop or for emergency repairs.
Aluminum Phosphate Bonded Refractory Plastics has excellent plasticity, as well as moisture retention and high-temperature properties. The binder of refractory plastics plays the role of cementation, so the smaller the mesh size of the powder, the better. To improve the plasticity and thermal shock properties of refractory plastics, the use of micro powder is also very important. It can not only improve the construction performance of the plastic but also improve the medium and high-temperature strength of the plastic. Of course, the plasticity of plastic is most important. Under normal circumstances, the plasticity of plastic can not be less than 28%.
Classification of Refractory Plastics
The composition of refractory plastics is similar to other unshaped refractories, which are composed of refractory aggregates and powders, binders, and plasticizers. According to different use requirements, special additives can be added, such as preservatives, anti-shrinkage agents, anti-freezing agents, etc. The varieties of refractory plastics are mainly classified according to the binder used and the material of the main raw material.
According to the classification of binders, there are clay-bonded plastics, phosphoric acid-bonded plastics, aluminum sulfate-bonded plastics, tar-asphalt or resin-bonded plastics, etc.
Common refractory plastics include phosphate plastics and water glass plastics due to different binders. And some medium-temperature walls will have phosphoric acid and aluminum sulfate composite binder. In this way, the price will be relatively different, which can save costs in different situations. However, the admixtures of other components in the binder also play a role in prolonging the moisturizing performance of the refractory plastic. An oily admixture that prevents plastic from clumping and provides better hydration.
According to the material, there are siliceous, clay, high alumina, corundum, zircon, carbon and/or silicon carbide, magnesia, and magnesia-chromium. That is to say, refractory materials of various properties can be made into corresponding refractory plastics. But the widely used refractory plastics are mainly aluminum silicate (clay and high alumina) plastics.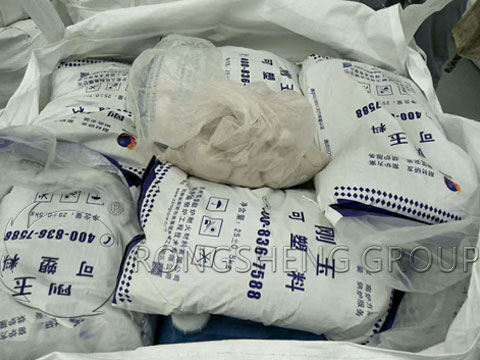 Corundum refractory plastic is an unshaped refractory material constructed by ramming, vibrating, or pressing. There are certain grades of refractory aggregates, powders, binders, admixtures, and water or other liquids after thorough mixing.
Corundum plastic refractory is made of high-purity brown corundum as aggregate and part of powder, industrial alumina fine powder as powder, and high-strength aluminate cement as the coagulant. It is prepared by adding a sintering agent, inhibitor, and high-temperature binder as the binder. It is mainly used in important parts of circulating fluidized bed boilers, such as the top of the cyclone tube, the return feeder (return valve), the combustion chamber guard belt, and other parts with serious wear and erosion.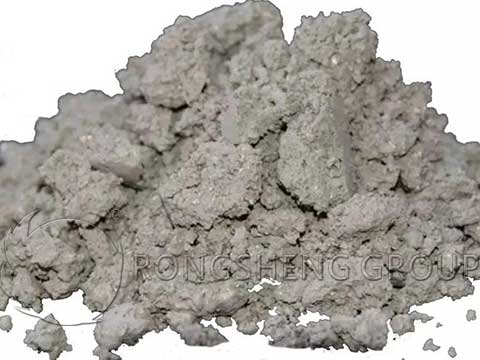 Application of Phosphate-bonded High-Alumina Refractory Plastics
Phosphate-bonded High-Alumina Refractory Plastics use the phosphoric acid solution as the binder. The mass concentration of the phosphoric acid solution is (1.261.306) g/cm3, the dosage is 9%11%, the mass fraction of refractory material Al2O3 is ≥82%, and the mass fraction of Fe2O3 is ≤5%. It is suitable for the furnace bottom lining of cyclone furnaces and liquid slag furnaces, and the high-temperature parts of coal-fired furnaces.
Buy Aluminum Phosphate Bonded Refractory Plastics
Refractory plastic is to have good plasticity, easy to use in various situations and good adhesion performance and has high strength after drying. Moreover, it is well combined with the lining of other castables in high-temperature sintering, and it is very effective for repairing medium and high-temperature areas, and it is convenient and fast. Purchase phosphoric acid combined with refractory plastics and choose Rongsheng refractory manufacturers. Rongsheng refractory manufacturers not only provide high-quality monolithic refractory products, such as Aluminum Phosphate Bonded Refractory Plastics. If you need to buy aluminum dihydrogen phosphate binder separately, Rongsheng manufacturers can also provide related services.