Alumina cement is a kind of refractory cement which has a high temperature resistance and can withstand 1580℃. It can be used as binding agent to make monolithic refractory. It is the main type of refractory cement. To some extent, refractory cement is also called alumina cement. They have similar performances and advantages. Meanwhile, alumina cement has another name which is high alumina cement. RS alumina cement suppliers provide high quality refractory cements for all kinds industrial furnaces.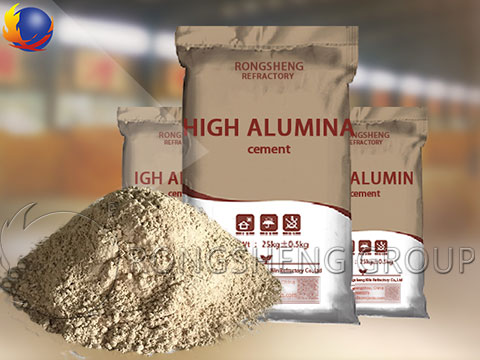 High alumina cement properties decide its uses. For instance, for the reason that alumina cement composition is calcium aluminate and other materials, high alumina cement setting time is short.
As for its application, apart from adding to monolithic refractory, alumina cement also can be used in urgent engineer repairing.
Description of the Alumina Cement
Alumina cement material is cementing material which is grinded from the mixture of calcium aluminate cement and alumina. It has good performances such as strong strength in early period, big hydration heat, strong sulfate erosion resistance and high temperature resistance.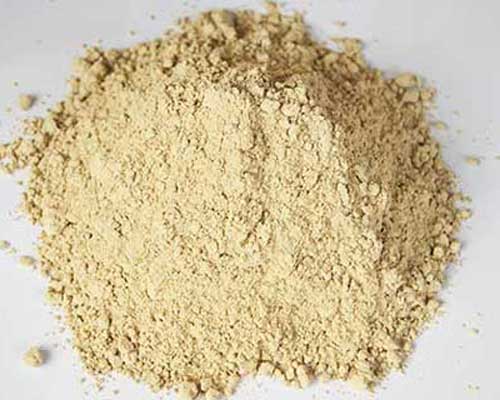 It is widely used in petroleum industry, metallurgy industry, chemical industry and other industries. This material can not only be made into cementing material such as refractory concrete, but also can be made into the cement for special uses or for the special engineering use.
High Alumina Cement Manufacturing Process
There are several steps to manufacture high alumina cement. First, mix the bauxite and limestone according to a certain proportion. Second, sinter the mixture. At last, grind them. And then the high alumina cement is made.
High Alumina Cement Refractory Advantages
High Temperature Resistance
Erosion Resistance: During the process of hydration, aluminium hydroxide gel is made, which can   form the protective layer.
Strong Strength In Early Period
Strong Hydration Heat
 Technical Parameters of Alumina Cement
Item
CA50–G6
CA50–G7
A50–G9

Setting Time

Start Setting Time≥
0:30
0:30
1:30
Final Setting Time≤
6h
6h
6h

Breaking Strength≥

1day
6.0
7.0
9.0
3days
7.0
8.0
10.0

Cold Crushing Strength

1day
48~55
53~60
72~80
3days
55~65
60~70
82~90

Chemical Composition

SiO2≤
8.0
8.0
6.0
Fe2O3≤
2.5
2.5
2.5
Al2O3≥
50
50
52
High Alumina Cement Suppliers
As an alumina cement suppliers and corporation, RS Group is a good choice for you to buy high alumina cement. Rongsheng boasts complete producing line, professional technology and powerful group, which can provide high quality products and satisfied service. Rongsheng has exported products to many countries such as Malaysia, UK, South Africa, Australia. As for the high aluminate cement price, it is decided by the different amount of kinds of materials added into it.
If you want to buy high alumina cement, learn refractory cement suppliers, please Contact Rongsheng Group. We will reply you within 12 hours.