Insulating castable is refractory castable with low bulk density and high porosity. Rongsheng's new thermal insulation castable has low thermal conductivity and high-temperature resistance. It has better mechanical strength and corrosion resistance. In Rongsheng refractory materials manufacturer, Insulating castables are made of high-quality aggregate, super fine powder, and several additives. It is also called lightweight insulation castable which has a series of features such as lightweight, high refractory temperature, low thermal conductivity, low water absorption, ease for construction, and so on.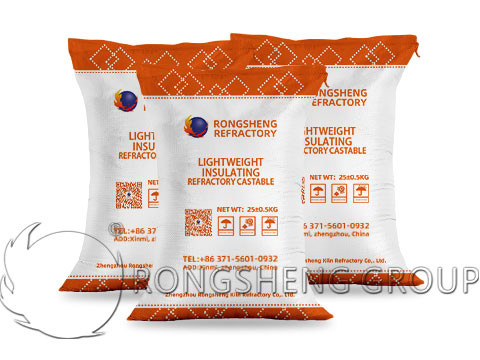 For its good performance, lightweight insulation castable refractory is widely used in industrial fields, such as metallurgy, machinery, electricity petroleum, and other industries. It can be used as the thermal insulating layer of the linings and heat equipment alike, which can lower the heat consumption of industrial kilns and decrease the weight of kiln lining.
Description of the Insulating Castable
Insulating castable is refractory with lightweight and high porosity. Insulating castable properties are mainly decided by their composition. Some lightweight refractory materials are added to this castable, therefore insulating castable refractory density is low, about 1.5 g/cm3. In addition, lightweight insulation castable material has a high cold crushing strength and thermal insulation. With good workability and strong cohesion, it can be easily constructed. Insulating castable has strong impermeability, which is easy the forming dense and full seams and improves airtightness, integrating the inner wall of the chimney.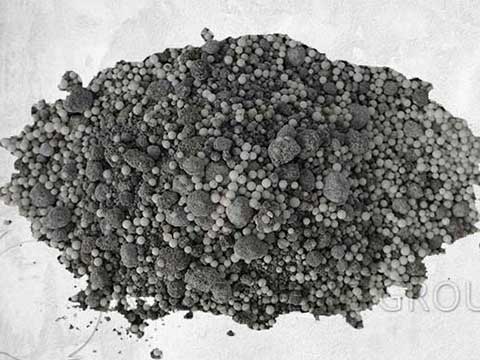 Lightweight insulation castable material can be used in petroleum, construction, steel industry, and other industries. It can be used on the lining of the kiln and furnace, as overall casting material on the upper cover, and also it can be cast into precast blocks used on the furnace door.
Types of Insulating Castable
According to refractory temperature, lightweight insulation castable refractory can be divided to be low temperature insulating castable, medium temperature insulating castable and high temperature insulating castable refractory. These insulating castables have different service temperatures, such as the first one is 600-900℃, the second is 900-1200℃, and the last one is over 1200℃.
Technical Parameters of Insulating Castable
Item
RSQJ-0.5
RSQJ-0.8
RSQJ-1.0
RSQJ-1.1
RSQJ-1.3
RSQJ-1.5
RSQJ-1.8
Bulk Density g/cm3
0.5
0.8
1.0
1.1
1.3
1.5
1.8
Maximum Service Temperature
1150
1200
1250
1250
1300
1300
1350
Thermal Conductivity

(W/m▪k)

350℃
0.15
0.25
0.3
0.4
0.45
0.6
0.65
700℃
0.2
0.30
0.4
0.45
0.5
0.7
0.75
Cold Crushing Strength

Mpa≥

110℃×24h
1.5
2.0
4.0
5.5
10
15
20
1000℃×3h
1.5
2.0
5.5
6.5
15
20
30
Linear Dimensional Change
-1.5
-1.0
-1.0
-0.5
-0.5
-0.5
-0.5
Installation Method
Ramming or vibration, or spray
Use
Rotary kiln and industrial kiln for heat insulation or single-layer lining
Advantages of Insulating Castable
Energy Saving & Manpower Saving: Insulating castable is usually mixed with a certain percentage before construction.
Suitable for Harsh Conditions & Easy for Construction: Insulating castable is unshaped refractory, so it can meet various construction conditions.
Heat Resistance & Wear and Shock Resistance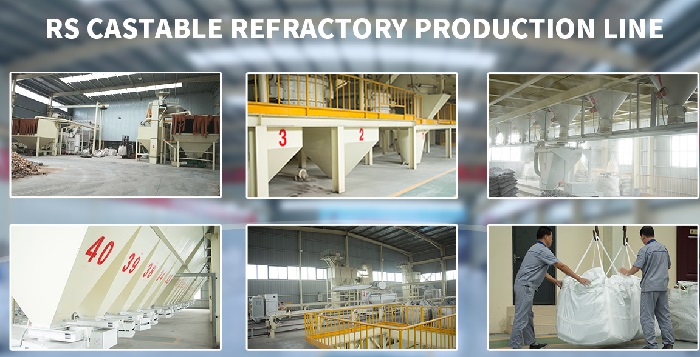 Light Weight Insulation Castable for Sale
Insulating castable properties are so sound that they can meet the demand of the thermal-insulating layer. And as the refractory manufacturer, Rongsheng Kiln Refractory Co. Ltd, which has a complete producing line and profound strength, is always adhering to provide our customers with insulating castables with high quality and good performance.
If you have the willingness to buy lightweight insulation castable material, please contact us. We will reply to you within 12 hours.