Lightweight refractory aggregate is raw material of refractory castables. It is the important composition of monolithic refractory materials. It usually takes the form of particles with various granularity according to various construction demand. For instance, some construction may demand the larger granularity while some construction may prefer tiny granularity.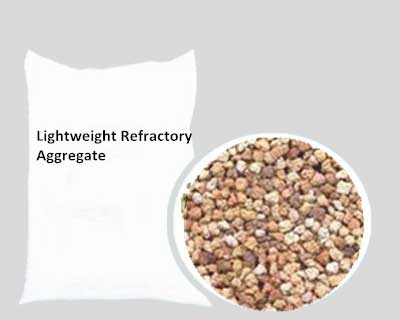 Lightweight refractory aggregate can be used as the thermal insulating materials which can prevent the energy and thermal loss. It is widely used in metallurgy industry, petroleum industry, chemical industry, steel making industry and some other industries.
Description of Lightweight Refractory Aggregate
Lightweight refractory aggregates are refractory material which can be made into refractory castable with some other refractory material such as binding agent and additives. With the development of industry, there are more and more demand for the refractory construction materials. In specifically, all kinds of furnaces, kilns, stoves and other heat treatment equipments are indispensable for the general operations in industry. As we all know, those heat treatment equipments of industries are applied to a series of high temperature process. Therefore, the refractory materials are necessary in the building and fixing of heat treatment.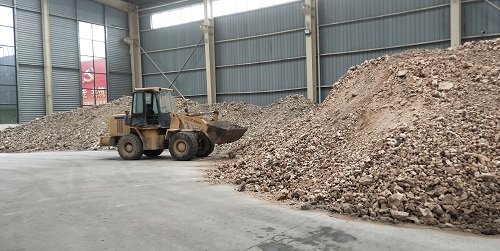 Lightweight refractory aggregate plays a skeletal role in the refractory castable which is used to building the outer layer of furnaces and kilns. It possesses low bulk density which is good for the energy loss. It is widely used in the second industry. For instance, the power plant industry and the metallurgy industry.
Features of Lightweight Refractory Aggregate
Low Thermal Conductivity
High Strength
Sound Thermal Insulation
High Refractory Temperature
Technical Parameters of Lightweight Refractory Aggregate
Item
Mullite Lightweight Refractory Aggregate
High Alumina Lightweight Refractory Aggregate
Clay Lightweight Refractory Aggregate
Bulk Density g/cm3
0.7-1.0
0.6-0.8
0.6-0.9
Linear Dimensional  Change%
±0.4 (1400℃×3h)
±0.5 (1350℃×3h)
±0.6 (1300℃×3h)
Chemical Composition%
Al2O3≥
65
48
35
Fe2O3≤
1.0
2.0
2.5
Refractory Temperature℃≥
1770
1710
1650
Lightweight Refractory Aggregate Supplier
Lightweight refractory aggregates takes a big part as a composition of refractory materials. In this field, Rongsheng Kiln Refractory Co, Ltd takes a leading part. Rongsheng is a professional refractory material manufacturer and supplier which possesses complete producing line and advanced technology. In addition, it lies in the hinterland of Henan province which is rich in refractory materials which becomes an advantage. We have exported our lightweight refractory products to many countries and areas such as UK, South Africa and so on. And we also gain trust and public praise from our customers.
If you want to buy lightweight refractory aggregates or want more details, please contact us. We will reply you within 12 hours.