Heat stop refractory mortar is insulating refractory material which can withstand high temperature and prevent energy loss. Its compositions are usually light weight refractory material, binder, additives and other refractory material with a certain of proportion according to the specific application. It is widely used in steel industry, petroleum, power industry and other industries, which is normal in different industrial furnaces and kilns.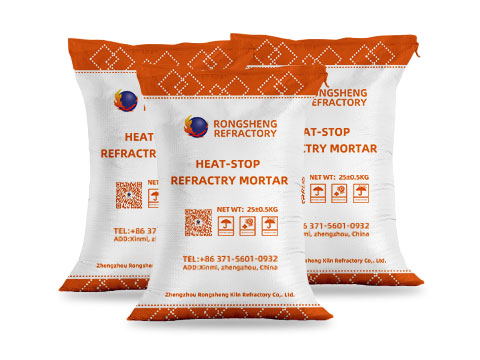 Description of Heat Stop Refractory Mortar
Heat stop refractory mortar is a kind of refractory mortar which is made of heavy refractory material, light weight refractory material, binder, and additives. As refractory mortar, it is used as material for filling up the masonry seam. Generally, it can be divided into aluminum silicate and siliceous refractory mortar.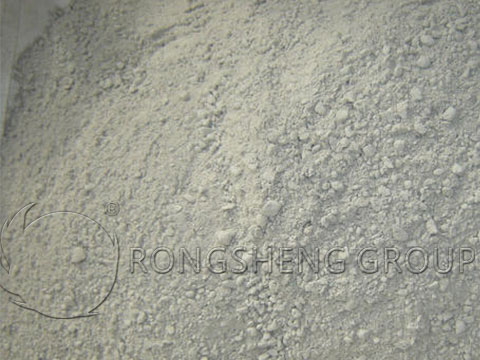 RS refractory mortar can be classified into the group of thermal insulation refractory. Therefore, it boasts the common features of this kind of mortar, such as thermal insulating, energy-saving, lightweight and so on. It usually can be used in metallurgy industry, petroleum industry, power industry, ceramic industry and the industries. Specifically, it can be used in various furnaces and kilns.
Advantages of Heat Stop Refractory Mortar
High Refractory Temperature
Thermal Insulation
Energy Saving
Lightweight
Good Thermal Shock Resistance
High Porosity
Technical Parameter of RS Refractory Mortar
Items
Argillaceous
High Alumina

Mullite

NQ-1
NQ-2
LGQ-1
LGQ-2
Al2O3 %≥
45
38
60
48
65
Refractory Temperature℃
1690
1650
1750
1710
1750
Breaking Strength

110℃×24h

0.4
0.4
0.8
0.5
1.0
Granularity Proportion %
>0.5mm≤

1
1
1
1
1
<0.088mm≥
50
50
50
50
60
RS Premix Refractory Mortar for Sale
RS premix refractory mortar is a kind of mortar used for refractory products masonry. As we all know, insulating material has high porosity of over 45% and high water-absorption, which is not good for the density of seam.
Rongsheng Kiln Refractory Co, Ltd, which has developed high quality premix refractory mortar with much investment, can provide customers products without the problem above. As a unshaped refractory materials manufacturer, Rongsheng Kiln Refractory  Co, Ltd has complete producing line and advanced technology. And it always adheres to the principle of honesty. Therefore, Rongsheng can be a good choice for customers who want to buy premix refractory mortar.
If you want to buy heat stop refractory mortar, please contact us. We will reply to you ASAP.