Fused magnesia is made of high quality magnesia which is melted. It is a sound high temperature electrical insulating material. In addition fused magnesia is an important raw material which can be applied to make high-grade magnesia bricks, magnesia carbon bricks and monolithic refractory, which is widely used in metallurgy industry, petroleum industry and other industries.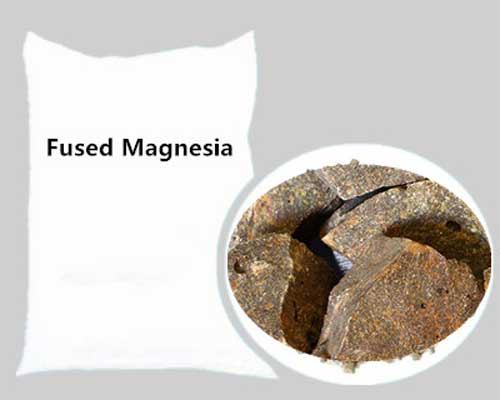 Description of Fused Magnesia
Taking magnesite as raw material, fused magnesia was made after the raw material getting smelted in the electric arc furnace. This material possesses a series of sound perormances such as high purity, big granularity, dense structure, strong anti-slag performance and good thermal shock stability. Due to its good performances, fused magnesia is widely used in metallurgy industry, power industry, chemical industry, steel making industry as the raw material.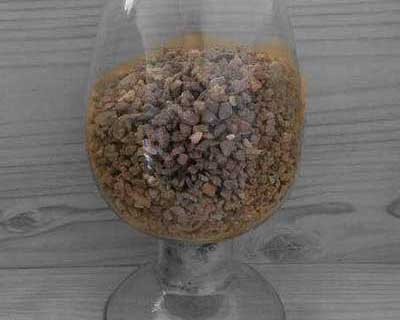 For instance, fused magnesia can be used to make refractory material, which can not only withstand high temperature, but also resistant the slag-erosion. On the aspect of making monolithic refractory material, the products of fused magnesia can be widely used on various kilns and furnaces.
Technical Parameters of the Fused Magnesia Materials
| | | | |
| --- | --- | --- | --- |
| Item | DMS98 | DMS97 | DMS96 |
| MgO%≥ | 98 | 97 | 96 |
| SiO2%≤ | 1.0 | 1.5 | 2.2 |
| CaO%≤ | 1.4 | 1.5 | 2.0 |
| Volume Density g·cm3≥ | 3.50 | 3.45 | 3.30 |
Fused Magnesia Prices
The fused magnesia prices are various according to specific usage, which relates to the different manufacture process and demand.
Applications of Fused Magnesia
Fused magnesia is usually used in the high temperature condition. For instance, fused magnesia can be used as the insulation material applied for the lining of vacuum induction furnace. It also can be used as the lining material of high frequency induction furnace and the furnace for smelting special alloy steel.
Fused Magnesia Suppliers
As the raw material of refractory, fused magnesia is popular both in domestic market and abroad market. And there are many fused magnesia suppliers. Among these suppliers, Rongsheng Kiln Refractory  Co, Ltd plays a leading role in this field.
With a developing history of over two decades, Rongsheng refractory has become a comprehensive enterprise which possesses complete producing line and professional working personnel. With these strengths, Rongsheng can provide high quality products. It has exported its products to many countries such as UK, Australia, South Africa and so on. It has gained the public praise and trust from our customers.
If you wan to buy fused magnesia, please contact us within 12 hours. We will reply you within 12 hours.