With the rapid development of industry, there are more and more industrial facilities. Therefore, the demand for various refractory materials used on the heat treatment industrial facilities is increasingly growing. As the construction material applied to heat treatment equipments, refractory plays an indispensable role. It is important to choose suitable refractory materials for various parts of the various facilities. Then, how to choose suitable refractory material becomes the first step. As a professional refractory manufacturer and supplier, Rngsheng Kiln Refractory Co, Ltd boasts advanced technology and would like to give a general description on how to choose the type of high temperature refractory.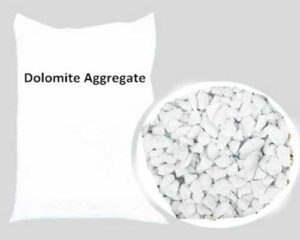 Dolomite aggregate is a kind of refractory aggregate which is made of dolomite. It can be made into refractory such ...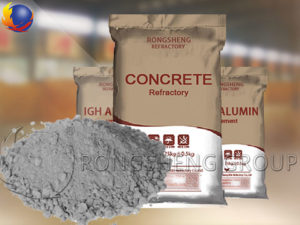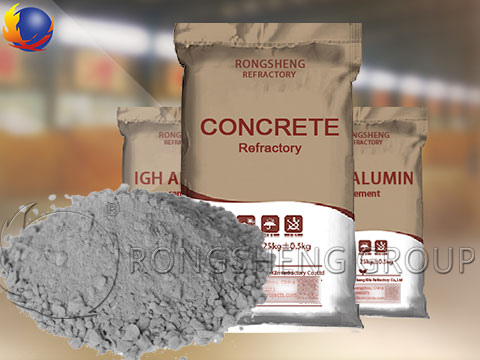 Refractory concrete is a kind of monolithic refractory which can serve the high temperature of over 900℃ for a long ...

In the metallurgy industry, the blast furnace is the main equipment. Refractories used in the blast furnace is various on the different parts for the different temperature. For instance, the furnace bosh, which temperature is 1400℃ to 1600℃, uses corundum refractory which possesses sound high refractory temperature. The furnace base which is usually suffered from erosion and thermal shock uses synthetic mullite which can resist thermal shock and erosion. Refractories for steel making furnace are various. The inner wall usually takes refractory with sound performance such as high refractory temperature, thermal shock and erosion, sound stability while the outside wall usually takes insulating refractory which can prevent the losing of thermal energy.
In addition, incinerator refractory is decided by the features of incinerator. As we all know, the incinerating process would occur a series of chemical interaction. Therefore, the refractory material is in great demand for incinerator. For instance, the working layer is usually used high strength low cement castable and mullite castable with sound wear-resisting to cope with the thermal spalling problem. The furnace roof is usually used Chrome corundum brick, SiC brick and the castables in order to cope with the thermal shock and slag-resistance.
Refractory boiler is a common facility which provides energy for industry. As for the refractory for boilers, there are several types. For instance, the wear-resistance refractory is usually used on the boiler flue part which is usually scoured and abraded. What's more, ladle refractory materials are usually the material with good overall performance. At present, ladle refractory material is the refractory castable made of high grade bauxite clinker, high quality magnesia and alumina spinel materials.