Refractory cement is a kind of castable refractory which refractory temperature is about 1580℃. It is also called aluminate cement. In the refractory cement composition, calcium aluminate takes the main part, and the amount of alumina is about 50%. With CaO•Al2O3, alumina, and 2CaO•SiO2 as its main mineral material, aluminate cement usually take a color of yellow, brown and gray. From refractory cement suppliers, refractory cement can be used to cementing all kinds of refractory aggregate, made into refractory mortar and concrete. Due to its wide application, refractory cement can be used in metallurgy, petroleum, construction and other industries.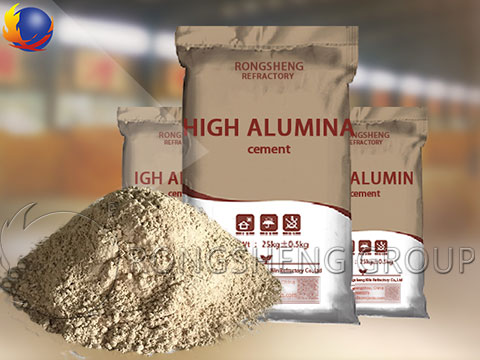 Description of Refractory Cement
Refractory cement is refractory castable which is usually used as binder in unshaped refractory materials. It is mainly used to made refractory concrete. For its history, developed from last century, refractory cement material has experienced a long period in promoting its performance. Nowadays, it is a kind of refractory with high quality and a series of sound performance. Specifically, refractory cement can withstand high temperature, serve in the harsh condition of abrasion, shock and heating and so on.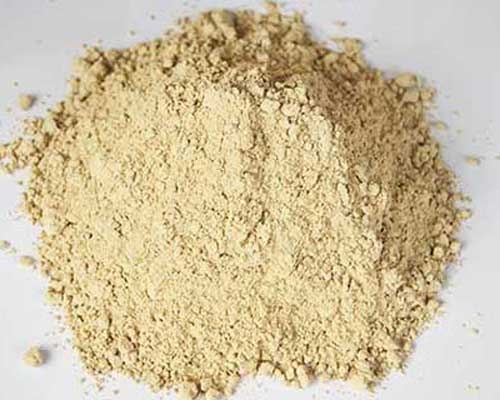 It has high strength in the early period, frost-resistance, anti-resistance and shock-resistance. With these good performance, refractory cement is widely used in steel industry, petroleum industry, power industry, building industry, and it also can used in water treatment. Mixed with high alumina powder, high alumina aggregate and additives, it can be used in high temperature kiln and furnace project.
Refractory Cement Manufacturing Processing
Refractory cement is hydraulic contentious material. It takes several steps to get this refractory. First, take bauxite and limestone as the material and then sinter them into clinker. At last, grind the clinker into powder.
Types of High Temperature Refractory Cement
According to its composition, refractory cement can be divided into aluminate refractory cement, low calcium aluminate refractory cement, calcium magnesium aluminate cement and dolomite refractory cement.
Technical Parameters of Refractory Cement
Item
CA-50
CA-60
CA-70
CA-80
Al2O3 % ≥
50~60
60~68
68~77
77
SiO2≤
8.0
5.0
1.0
0.5
Fe2O3≤
2.5
2.0
0.7
0.5
Cold Crushing Strength Mpa≥
1 Day
40
20
30
25
3 Day
50
45
40
30
Breaking Strength Mpa
1 Day
5.5
2.5
5.0
4.0
3 Day
6.5
5.0
6.0
5.0
Refractory Cement Suppliers
As a refractory with many application, refractory cement is popular both in domestic market and the foreign market. Where there is need, there is business. There are many refractory cement manufacturers and suppliers, among which Rongsheng Kiln Refractory Co. Ltd is a good choice.
Rongsheng Kiln Refractory Co. Ltd, established in last century, has developed two decades and become a comprehensive enterprise covering metallurgy, construction materials, electricity and chemical industry etc. And due to its abundant and high quality resources, Rongsheng can provide superior refractory cement for sale. Adhering to the principle of honesty, our products are popular in markets. We have export refractory material to many foreign countries such as UK, Australia, Russia.
If you want to buy refractory cement, please contact us. We will reply you within 12 hours.