With the increase in the use temperature and service life of various high-temperature kilns and thermal equipment, refractory castables are widely used in production and use as unshaped refractory materials. In the modern era of rapid industrial technology, there are many types of refractory castables. Compared with refractory bricks, the advantages of using refractory castables are simple to process, energy-saving, low cost, and easy mechanized construction. It has been widely used in various types of thermal equipment such as cement, steel, glass, and electric power. As a result, the use of refractory castables in high-temperature kilns often encounters some problems. Experienced unshaped refractory castable manufacturers will take you to understand these problems and provide you with the most suitable refractory castable lining solution for your production needs.
Question 1: The operating temperature of the kiln is 1500℃, what refractory castable should be used?
When the temperature of the working part of the kiln is 1500℃, corundum castable should be selected according to the use temperature of the refractory castable. Many users do not understand but think that the price is high, so they choose general high-aluminum castables.
However, if the direct use temperature is 1500°C, the general high-aluminum castable is not acceptable. The brown corundum castable must be selected to meet the application requirements. There are also users who propose to use steel fiber castables, which is not acceptable. Because steel fibers begin to melt at temperatures above 1300°C. Therefore, steel fiber castables cannot be used.
However, some customers choose to use stainless steel. The answer given by refractory manufacturers is still no. Because the stainless steel used for the lining only serves as an anchor, it cannot resist high temperature and corrosion. The characteristics of corundum castable are the highest bulk density, lowest apparent porosity, high-temperature resistance, corrosion resistance, and thermal shock resistance. And at 1500℃, the characteristics of corundum castable can be fully reflected. If steel fiber castable is used, it cannot withstand the high temperature of 1500℃. The general high-aluminum castables can be used at a temperature of 1300℃-1400℃.
Refractory castable manufacturers pointed out that if it is a different kiln, the working atmosphere inside the kiln is different and the degree of erosion is different, corundum wear-resistant castable or high-strength wear-resistant castable can also be selected. In this way, it is resistant to both high temperature and corrosion. For example, waste incinerators have low temperatures, but strong corrosion, sometimes with acid and alkali corrosion. At this time, the choice of corundum castable is not acceptable, the temperature is not high, and the corundum cannot be fully used. Wear-resistant castables with clean raw materials can be used to resist acid or alkali corrosion. Moreover, the price is lower than that of corundum castable, and it is also suitable for the special use of incinerators.
In short, no matter what kind of refractory castable is selected, the appropriate refractory castable must be selected according to different kilns, different temperatures, and different degrees of erosion.
Question 2: How much is a ton of corundum steel fiber refractory castable for the rotary kiln?
Corundum steel fiber refractory castable is a high-quality refractory castable. It uses special grade bauxite clinker and sintered corundum as refractory aggregates and admixtures, and calcium aluminate cement as a binder. Unshaped refractory material mixed with a small amount of water reducing agent and a certain proportion of wear-resistant and heat-resistant steel fibers of different sizes and diameters using micro-powder technology. It is castable with good fluidity, high strength, good wear resistance, and good thermal shock resistance.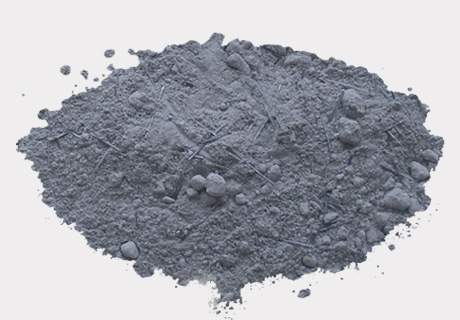 The corundum steel fiber refractory castable has a good effect. Corundum steel fiber castables with different physical and chemical indicators are used in different industrial furnaces, such as steel-making electric furnaces, tundishes, heating furnaces, rotary kilns, and other thermal equipment. So, how much is a ton of corundum steel fiber refractory castable for the rotary kiln?
Generally, the price of corundum steel fiber castable is about 6,500 yuan per ton. However, there are many factors affecting the price of castables, and the details need to be determined based on the actual kiln situation and the use of castables.
The price of corundum steel fiber castable is a reference factor when customers purchase. But what you pay for is what you pay for. Refractory castables are different from other refractory products. Its quality is not only about the price, but also about the application. The better the effect of the application in high-temperature kilns, the more expensive it is. When purchasing high-quality corundum steel fiber refractory castables, it is best to provide refractory castable manufacturers with the working conditions of the furnace, such as operating temperature and service life. Then the refractory manufacturer will have a technical team to provide corresponding castable solutions to ensure the use of corundum steel fiber castables and calculate the cost of purchasing refractory castables.
To learn more about refractory castables for furnace refractory linings, please continue to follow our blog. For the price of high-quality refractory castables, please contact us.