The high temperature of mullite refractory castable can be used in direct contact with flame as working lining to achieve high temperature and energy saving. Low thermal conductivity, porous mullite aggregate batching, good thermal insulation performance. Can quickly oven, shorten oven period, remarkable economic benefits. Refractory mullite castable is commonly used in tube heating furnace, light diesel oil, ethane cracking furnace liner, atmospheric pressure reducing furnace, sulfur recovery unit, steam boiler, tortoise-shell network heat insulation layer, two shell and pipeline heat insulation monolayer, other industrial furnace door, fire hole, observation hole door lining and so on.
Because of its high melting point, high strength, small coefficient of thermal expansion and strong resistance to chemical corrosion. The refractory bricks made of pure Mullite are used in the transition zone of rotary kiln, showing a series of good performance such as high softening temperature under load, high strength at high temperature, small coefficient of expansion, good thermal shock stability and strong resistance to chemical corrosion.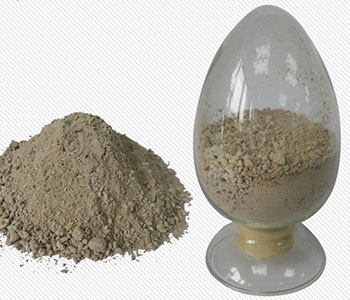 Refractory Mullite Castable Characteristics
1. It is suitable for working lining or heat preservation and heat insulation lining of a variety of industrial kilns, such as flame furnace, to realize high temperature energy saving;
2. High strength, small unit unit weight, used for industrial kiln roof, wall, door and other parts, structural weight than ordinary low cement castable reduced by more than 30%, eliminate structural brick breakage, collapse and other hidden dangers;
3. High quality porous mullite as aggregate, with a variety of micro powder, dispersant, low thermal conductivity, good insulation effect, compared with ordinary castable, can reduce furnace heat loss of 25%~35%, save fuel about 10%;
4. The construction is simple, which can be poured on site as a whole and formed into any shape of prefabricated parts assembly installation.
Mullite refractory castable is made of high quality mullite and composite ultrafine powder. Natural mullite crystals are elongated needles and radiating clusters and are often used to produce high temperature refractory materials. It is widely used as thermal barrier coating in C/C composite materials. This series of refractory castable is transformed into corundum mullite castable after adding corundum. The castable is made of dense corundum and Mullite as aggregate and white corundum powder, -Al2O3 micro powder and mullite powder as fine powder. It has the common advantages of corundum castable and mullite castable.
When the refractory mullite castable is added with corundum, it has more performance advantages than the mullite castable. The properties of corundum castable have good thermal shock stability, resistance to spalling, wear resistance and corrosion resistance to acidic medium. Therefore, corundum mullite castable has high compressive strength, high temperature volume stability and thermal shock resistance, excellent wear resistance and erosion resistance, and can be used for anti-wear lining of large power station boilers and lining of other high temperature kilns.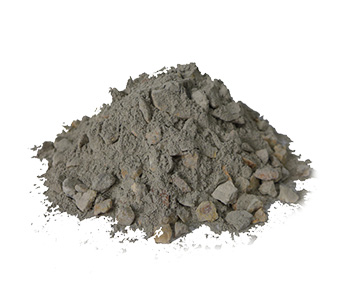 We are a professional refractory manufacturer, committed to produce more high-quality refractory products, products exported to many countries and regions in the world, worthy of customer trust, welcome to consult and purchase.