Castable refractory castable light acid-resistant castable, lightweight castable manufacturer, light acid-resistant castable, acid-resistant castable for chemical plant chimneys, acid-resistant castable for pipelines, Rongsheng refractory castable manufacturers. Acid-resistant castables are easy to construct and have good acid corrosion resistance, and are widely used in chimneys and other parts of the power industry. Because acid-resistant refractory is suitable for acidic environments, they can be used for a long time at 800 ° C ~ 1200 ° C, and are a monolithic refractory material that can resist acid corrosion.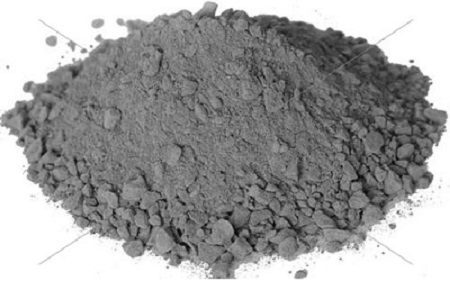 Acid-resistant castable is a kind of monolithic refractory material, which has excellent fire resistance and acid resistance, so acid-resistant castables for chemical plant chimneys and acid-resistant refractory for pipes are widely used. Acid-resistant castables use water glass as a binder, and acid-resistant refractory materials as aggregates and powders, which can have a good coagulation effect with the assistance of a coagulant. There are two kinds of acid-resistant castable products: heavy and light. The light heat preservation effect is good, and the compressive strength of the heavy is higher than that of the light.
Acid-Resistant Castables for Chemical Plant Chimneys and Pipes
Acid-resistant castables are stable in various concentrations of organic acids and inorganic acids. Especially in dilute acid, industrial water, and neutral aqueous solution, no crystalline salt is produced, and it has high impermeability.
Good heat resistance, the lining of titanium dioxide rotary kiln, the service temperature is as high as 800°C-1000°C.
The curing agent used in acid-resistant castables is harmful to operators and construction personnel. Appraised by the health department, it can be used in various equipment anti-corrosion projects.
Compared with organic acid-resistant refractory materials, acid-resistant castables are cheaper. In addition to having the same performance as an organic acid and corrosion resistance, it also has the characteristics of corrosion resistance to strong oxidizing media.
Curing at room temperature, simple construction, and convenient use. Easy to transport, moisture-proof storage.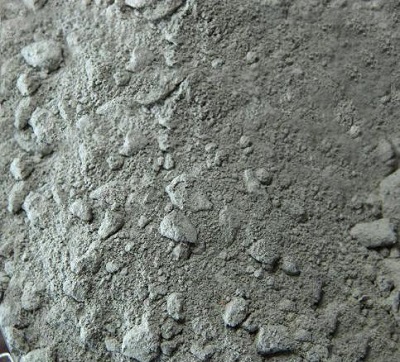 Acid-resistant castables have a wide range of raw materials and low prices. Commonly used aggregates are silica, diabase, andesite, and wax stone. These kinds of stones have relatively strong acid resistance, especially silica, and cast stone are the most commonly used. Of course, it is not possible to use it in any situation if it is acid-resistant, and it should be selected according to the requirements of the construction site.
In addition, it should be noted that silica will change to polycrystalline when quartz is heated, and its volume will shrink and become larger during this process, in order to avoid this phenomenon. Therefore, we usually use discarded silica brick materials to replace part of the silica raw materials. The powder used in acid-resistant refractory castables is mostly silicon powder, high-silica clay powder, porcelain powder, etc. Due to the polycrystalline shrinkage characteristics of silica, it is used on a smaller scale than cast stone, which is also a common acid-resistant castable aggregate.
The commonly used components of acid-resistant castables can be divided into three types, namely aggregate, powder, and binder. According to the specific requirements and the situation of the construction site to formulate the appropriate preparation ratio. The acid-resistant refractory aggregate is between 60% and 70%, the powder is between 30% and 40%, and the water glass solution with a density of 1.4g/cubic centimeter is used as a binder.
Precautions for the Use of Acid-Resistant Castables
The acid-resistant castable itself has excellent fire-resistant and acid-resistant functions. However, its impermeability is average. Therefore, try not to use acid-resistant castables in wet and liquid conditions. If it is necessary to construct under such circumstances, preparations must be made before construction, and waterproof and moisture-proof materials should be laid in the wet place.
Try not to use light acid-resistant castables as refractory materials. Since the castable will add a certain amount of binder during the distribution process, direct contact with the flame may destroy the adhesive additive in the acid-resistant castable.
The characteristics of acid-resistant castables are somewhat similar to those of cement, and both require a certain setting time. If the temperature difference of the refractory lining is too large, it will affect the condensation process of the acid-resistant castable. There may even be cracks, which should be paid special attention to.
Requirements for the construction environment temperature of acid-resistant castables. Acid-resistant castables are actually very picky about the construction environment. When using acid-proof castables, the construction temperature should be between 5 degrees Celsius and 30 degrees Celsius. If the temperature is too low during construction, then we should store the dry material in a room with a suitable temperature. During construction and stirring, the temperature of the acid-resistant castable can be kept at more than ten degrees Celsius by heating the water or adding an appropriate amount of coagulant. If the construction of acid-resistant castables is carried out in areas with high temperatures, and the temperature exceeds 30 degrees Celsius, then some methods are required to cool down. Containers and pipes can be placed in a cool place to prevent the material from being exposed to sunlight, perhaps mixed with ice water, or a cooling fan can be used to cool the surrounding environment, so as to prevent the acid-resistant castable from being affected by high temperature.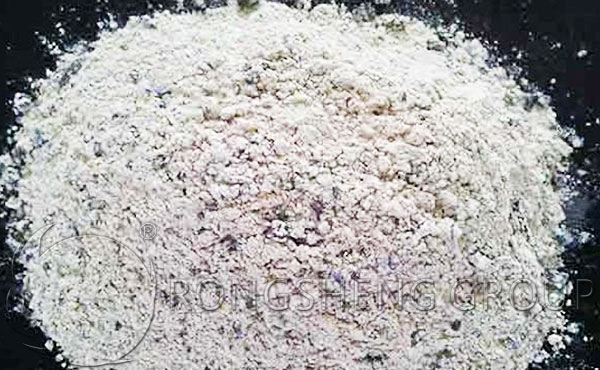 Application of Acid-Resistant Castables for Chimneys and Pipes
Acid-resistant castables are mainly used as anti-corrosion flue and chimney linings, acid storage tanks, pickling tank linings, and nitric acid shrinkage tower linings. Acid recovery furnace lining and other container linings corroded by acidic high-temperature gas, etc. The acid-resistant castable is flexible in use and can be poured and constructed. It can also be used by Rongsheng refractory castable manufacturers to make acid-resistant refractory prefabricated parts (precast blocks). The use of prefabricated refractory castables greatly improves construction efficiency and saves construction time. Rongsheng refractory castable manufacturer is located in Xinmi, Henan. The refractory castables produced include steel fiber castables, lightweight castables, iron trench castables, high-aluminum castables, lightweight thermal insulation castables, wear-resistant castables, refractory ramming materials, refractory plastics, unshaped prefabricated blocks, etc. Contact us for free samples and quotes.