The characteristics of insulating castable are small volume density and low thermal conductivity, so it has good heat insulation performance. Insulating castable manufacturing generally divided into clay castable, high aluminium lightweight castable, mullite light castables, hollow ball castable, temperature requirements is not the same performance, different sand composition material usually have a light brick, porous what, ceramsite, hollow ball, expanded perlite materials, such as the density of lightweight castable generally between 0.8-1.0-1.2 uses the most widespread.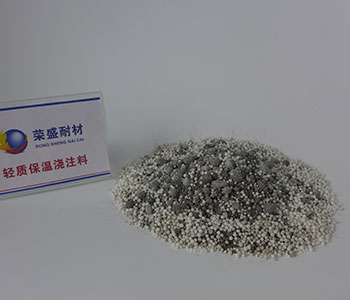 The configuration and use of this series of castable is basically the same as that of heavy refractory castable, the difference is that its aggregate bulk density is small, easy to absorb water. Therefore, the use of dry materials should be mixed well, add half of the proportion of water to mix first, wet mix evenly, in the other half of the water and cement binder poured as even mixing after use. The temperature is not the same as the use of cement binder is not the same, after pouring mold curing 3-5 days, after oven normal use, generally used in the insulation layer.
Insulating castable manufacturing is a kind of unshaped refractory castable. Lightweight heat resistant castable in the preparation, the main choice of fire-resistant lightweight aggregate and powder, in the selection of the corresponding binder and admixture from the preparation. The only difference between the properties of lightweight castable and heavy castable is that the test of softening temperature under load is 0.1 mpa.
It will generally choose to do the industrial kiln construction of the heat insulation layer, its reason is that the insulating castable manufacturing low refractory, general use temperature of 600~900℃, more suitable for the boiler construction below 1000℃.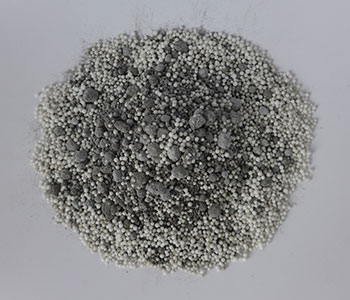 Zhengzhou Rongsheng Kiln Refractory Co.,Ltd. is specializing in the production of all kinds of refractory products refractory manufacturers, I plant production of refractory types complete, stable and reliable quality, welcome to consult the procurement.