Steel ladle castable manufacturing is a kind of unshaped refractory which is made of high quality bauxite, corundum and high quality magnesia as main material, using composite powder and adding some additives. The main characteristics of ladle castable are good explosion-proof performance, high temperature strength, slag corrosion resistance, erosion resistance.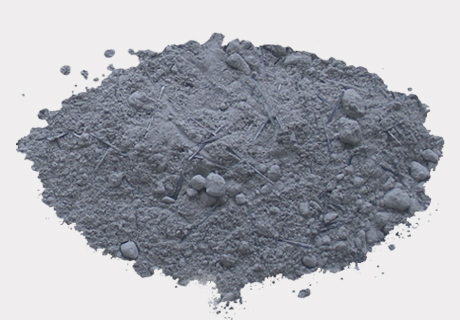 Steel ladle castable manufacturing has the characteristics of strong corrosion resistance, good thermal shock resistance and high volume stability. It is widely used in the casting of small and medium- sized ladle lining, which can extend the service life of ladle effectively.
Compared with the brick lining, the lining of ladle casting has a larger water content and a better overall performance. At the beginning of the baking, if the temperature rises too fast, too high, then the steam inside the liner may not be able to get rid of; If the vapor pressure inside the liner exceeds the ultimate strength of the material, lamination and surface spalling parallel to the working surface can result. This internal lamination will lead to a large area of peeling and sticking steel during the use, thus reducing the lining's service life.
Steel ladle  castable manufacturing, agitator shall be used for agitator. Packaging bags, rope heads and other sundry materials shall not be mixed during agitator, which may affect the casting effect and service performance.
The water consumption and stirring time should be strictly controlled to ensure the consistency required for construction. Over – dilute refractory castable will seriously affect the quality of material performance. Every stirring amount, stirring time, adding water evenly uniform, not suddenly thick and thin. If you find that the consistency of mixing material is not up to the requirements, you should return to the mixer and add water or dry material for mixing. It is strictly prohibited to add water temporarily during pouring.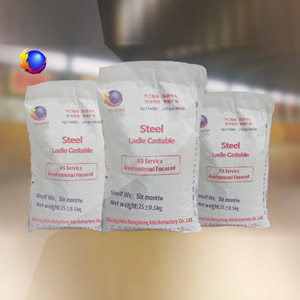 Zhengzhou Rongsheng Kiln Refractory Co.,Ltd. is professional refractory castable manufacturer. Rich production experience, refractory products complete, welcome to consult and purchase.