Refractory concrete manufacturing is made of aggregate, cementing agent, admixture three parts in accordance with a certain proportion of the mixture made of direct pouring of special concrete. According to different cementing agent, refractory concrete can be divided into aluminate refractory concrete, glass refractory concrete, phosphate refractory concrete and aluminum sulfate refractory concrete.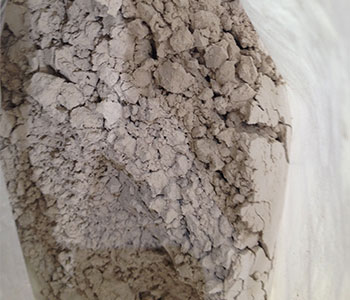 Fireproof craft is simple, need not complex concrete although fireproof and load soften the beginning temperature is slightly lower than fireproof brick, firing craft, plasticity is good, convenient to make the integral product of complex shape, low cost, life and fireproof brick is similar, so use more and more widely. It is widely used in furnace lining, furnace door, furnace wall and electric furnace.
Refractory concrete manufacturing can maintain the required mechanical properties under long-term action at high temperature above 900℃. Its properties depend on the refractory materials and their proportions of all aggregate, admixtures and cementitious materials.
It is well known that the granular and powdered materials in refractory concrete are called aggregate and admixture respectively. Concrete mixture can be formed by pouring, vibration or ramming method, and according to the hardening characteristics of cementitious materials (such as gas hardness, hydraulic hardness, thermal hardness, etc.), adopt the corresponding measures to promote its hardening.
Refractory concrete is better than low temperature cementing agent, and has higher compressive strength at room temperature. At the same time, due to the good integrity of the masonry, the gas tightness of the furnace is good, and it is not easy to deform. The steel plate of the furnace shell outside can be cancelled, and the resistance of the furnace to mechanical vibration and impact is better than that of the brick masonry.
For example, in the side wall of the soaking furnace, mechanical wear and impact are more severe, life is several times higher than brick. Thermal stability is good, most or all of the aggregate is clinker, expansion and cement material contraction offset, so the thermal expansion of masonry is relatively smaller than brick, temperature stress is also small, and there are a variety of network, needle, chain crystalline phase in the structure, resistance to low temperature stress ability.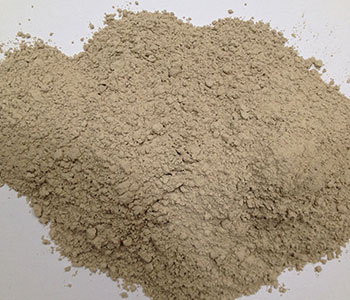 The refractory concrete manufacturing production process is simple, eliminating the complicated process of making bricks. It can be made into a variety of precast blocks and can be mechanized construction, greatly speeding up the furnace construction speed, more than 10 times more efficient than bricklaying. Welcome to consult and purchase.