Our adhering to the high temperature industry service, we focus on scientific and technological innovation and product research and development, established a technology research and development center and laboratory. We have advanced complete set of refractories physical and chemical testing equipment. Production of steel fiber refractory castable sell a wide range of products, quality, reasonable price.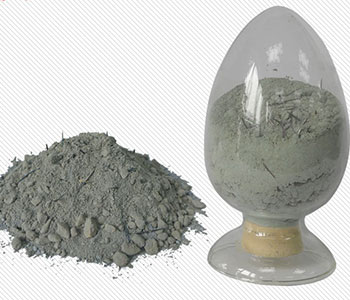 Steel fiber refractory castable is the use of super grade bauxite clinker as aggregate, with high quality bauxite clinker and corundum fine powder as the matrix, ultramicron powder and other composite materials as a binder and additives, in addition to join the stainless steel heat resistant fiber preparation. And, because of the addition of steel fiber, the overall strength of the furnace wall after the material pouring has been greatly enhanced.
Steel fiber refractory castable for sale, is refractory aggregate, powder, binder, admixture and steel fiber made of refractory castable. It has the characteristics of high strength, abrasion resistance and thermal shock resistance. Suitable for masonry under high temperature with mechanical vibration, thermal shock, wear and other parts.
Steel fiber refractory castable advantage:
1. It can inhibit shrinkage of refractory castable in curing, baking and high-temperature use;
2. Can improve the toughness, mechanical impact resistance and mechanical strength of the castable;
3. Improve the thermal shock resistance of castable;
4. Prevent micro-cracks in the castable from spreading or extending under the action of thermal stress and mechanical stress, resulting in fracture or spalling.
This series of refractory castable is widely used in the outlet, top and side wall of boiler and furnace. In iron and steel, metallurgy, chemical industry, metal, building materials industry is widely used. In CFB boiler, often used for furnace outlet and side wall, top, straight section of cyclone separator, feeders, cyclone separator top and other parts.
The use of steel fiber refractory castable is basically consistent with that of concrete. Due to the particularity of the use place of unshaped refractory castable, the construction quality of steel fiber castable should be guaranteed according to the site conditions.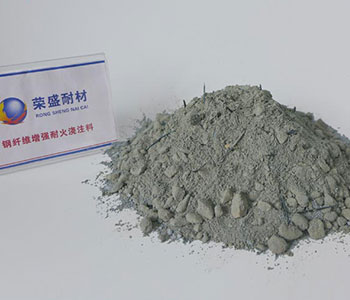 Zhengzhou Rongsheng Kiln Refractory Co.,Ltd. offers both qualified products and professional technical guidance for high temperature kiln construction. Select RS group, give you one-stop perfect service.