Steel fiber reinforced castable is a certain size of heat resistant steel fiber added by refractory aggregate, binder, admixture composed of castable refractory materials. It is a kind of refractory and wear resisting material that modern fluidized bed boiler uses more. Steel fiber reinforced castable price preferential, high quality, welcome to purchase.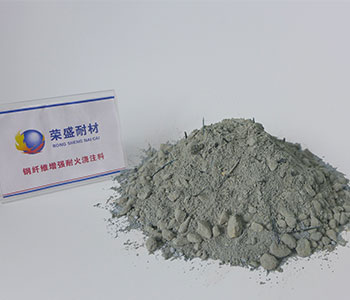 Steel fiber reinforced castable advantages:
1. The series of refractory castable furnace lining without seams, the fiber is arranged in three dimensional direction. At high temperature, the furnace lining does not produce directional shrinkage or crack. Good overall performance;
2. Good air tightness, good insulation effect, long service life;
3. Simple construction process, fast speed, small material consumption;
4. It has good mechanical properties. With a certain strength, a certain bearing capacity, strong anti airflow scouring ability;
5. Steel fiber reinforced castable price reasonable, has good adaptability to atmosphere in furnace. It can be used in all kinds of fuel furnaces, which can be used in reducing atmosphere for a long time to stabilize lining, enhance toughness and lift high resistance to stress and mechanical impact;
6. The thermal shock resistance, cracking resistance and spalling resistance were improved.
7. The linear shrinkage after curing, drying and heat treatment is inhibited.
Steel fiber castable is used super grade bauxite clinker as aggregate, high quality bauxite clinker and corundum fine powder as matrix, ultramicron powder and other composite materials as binder and additive, plus stainless steel heat-resistant fiber preparation. This series of refractory castable has excellent wear resistance at high temperature, which prevents the swelling between the aggregate and the matrix in the material at high temperature, as well as the stress caused by the change of temperature gradient during the start-up and shutdown of the furnace, leading to the destruction of the furnace wall. The overall strength of furnace wall after material pouring is greatly enhanced.
The steel fiber reinforced castable price is reasonable, the quality is superior, the qualification certification is complete, the product variety is complete, welcome to consult and purchase. This series of castable in CFB boiler, often used in the furnace outlet and side wall, top, cyclone separator, feeders and other parts.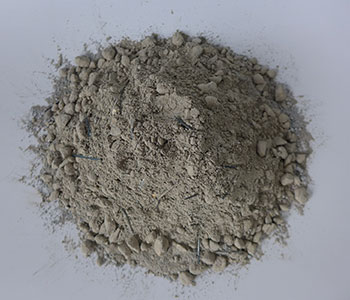 Zhengzhou Rongsheng Kiln Refractory Co., Ltd. has three high temperature Kiln production lines, fully automated production equipment, strong technical strength, stable and reliable product quality, with a full set of Refractory physical and chemical testing equipment, welcome customers to consult and purchase.