Insulating castable for sale, insulating castable is a lower volume density of castable, the basic body density in 1.5 or so. The heat preservation castable has many characteristics such as porosity, low volume density, small thermal conductivity and good heat preservation effect.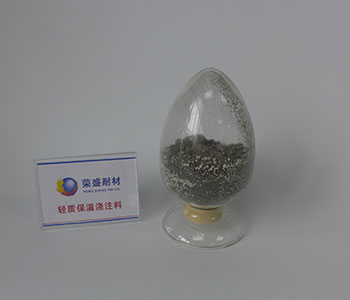 Insulating castable is made of aluminate cement, high alumina fine material, ceramsite, plus some additives. This series of insulating product has the characteristics of light volume, high compressive strength, acid and acid gas corrosion resistance, heat insulation, heat preservation, low water absorption. The construction is simple, is the high temperature has the alkali corrosion resistance part construction engineering ideal product.
The insulating castable for sale, with the advantages of good workability, strong adhesion, long initial setting time and construction operation time, fast strength growth, strong impermeability, no need for acidification treatment, and easy to ensure the compaction and fullness of masonry mortar joints. It can significantly improve the air tightness, integrity and corrosion resistance of the lining wall of the chimney, is the ideal cementing material for the lining of tall chimney, high temperature flue and air duct. Also can be used in petroleum, chemical industry, non-ferrous metallurgy and other industries acid tank, tank and other acid resistant engineering.
Insulating castable must be used with a forced mixer or mortar mixer, and must be mixed with clean tap water. Construction time is about 30 minutes, if the use of large vibration rod vibration, need to reach the pulp compaction. After construction lining, a day can be removed, in the natural air for another day of maintenance, if need to put into use can be baked treatment.
This series of thermal insulation material can be used in large cement kiln door cover, decomposition furnace, cooling machine lining and other industrial kiln lining. Superior impermeability, easy to ensure that the masonry mortar joint is full of compactness, can significantly improve the chimney lining wall of air tightness, integrity and corrosion resistance of the lining.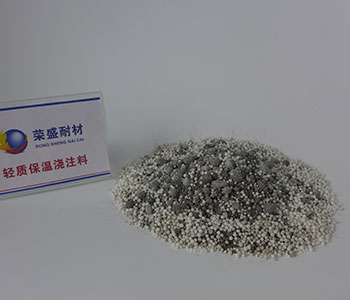 We are high quality insulation material manufacturer, products exported to more than 60 countries and regions in the world, production qualification certification is complete.