During the production and operation of cement rotary kilns, highly worn parts such as tertiary air duct bends and grate coolers need to withstand high-temperature alkali corrosion of about 1200°C, as well as continuous erosion by high-speed tertiary air flows, and are very easy to be damaged. The traditional refractory lining mainly adopts a combined construction structure of wear-resistant bricks and mullite corundum castables. However, it often only lasts about half a year. Therefore, Rongsheng Refractory Materials Manufacturer recommends the use of high-strength wear-resistant refractory castables in this part of the cement kiln.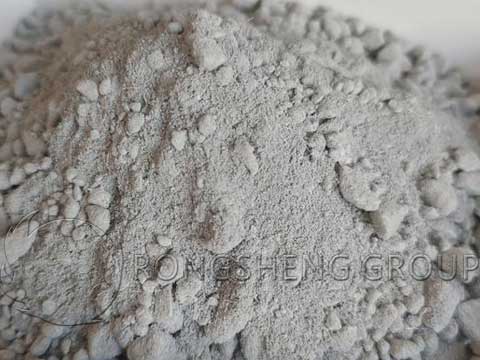 Performance of high-strength wear-resistant refractory castables used in cement kilns
High-strength and wear-resistant refractory castables incorporate high-quality refractory raw materials with very high strength, such as corundum and silicon carbide. The castable has the characteristics of high density, low porosity, high strength, high refractoriness, high wear resistance, erosion resistance, and strong integrity. Therefore, it is recommended to use high-strength wear-resistant castables in areas prone to wear in cement kilns.
Application of high-strength wear-resistant refractory castables
High-strength wear-resistant refractory castables can be used in high-wear parts such as the tertiary air duct elbows of cement kilns, the throat of grate coolers, and the air intake of waste heat power generation. As we all know, corundum and silicon carbide have very strong wear resistance and high strength. High-strength wear-resistant castables configured with micro powder, mud, and chemical agents have excellent wear resistance. The lining constructed with this castable will produce a strong and reliable combination after high temperatures, which can effectively prevent the intrusion of kiln materials and the strong erosion of high-temperature gas and dust.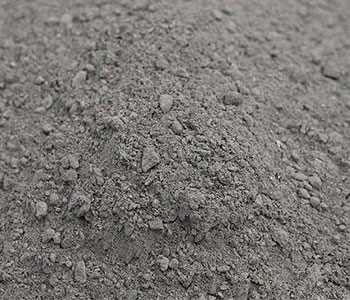 How to Efficiently Select High-Strength and Wear-Resistant Castables?
High wear-resistant castables are generally used in furnace areas where dust erosion is severe. Some manufacturers of refractory castables regard high medium-temperature strength, extreme corrosiveness, and erosion resistance as the key points to overcome in production technology.
High wear-resistant castable is a good wear-resistant amorphous material currently used in boilers. The wear-resistant castable is sintered the high temperatures during the use of the furnace, completing the necessary physical and chemical processes and automatically adapting to the requirements during its own use. The current circulating fluidized bed boilers have high thermal efficiency and low pollution emissions and are mostly used in thermal power plants and heating projects. The furnace lining temperature ranges from 800°C to 1100°C and has been severely eroded by dust for a long time, thus placing higher requirements on the wear resistance of the castables in the location. Manufacturers of wear-resistant castables are also constantly adjusting the process to correspondingly reduce the amount of fine particles added to continuously improve the wear resistance.
However, during the user's use, it depends on the situation that occurs during use. Rongsheng refractory castable manufacturer also adopts different furnace types and different temperatures. To develop some production processes to meet the needs of users for various furnace types and actual situations.
However, there are also many customers who only pay attention to the price of refractory castables and do not pay attention to the actual operating temperature of their own furnaces. However, it is understandable that people often do not buy genuine products without comparing the price and usage. Good products have a long service life and do not delay production time, as well as maintenance costs. Don't just look at the low price to decide the base of the product you want to buy.
As mentioned above, different castable manufacturers provide different high-strength, good wear-resistant, wear-resistant aggregates, and advanced dense matrices, and their costs are also different. Therefore, the price of refractory castables will vary.
Generally, high-strength and wear-resistant castables are used in hot water boilers, chain furnaces, waste incinerators, CFB boilers, cement plant grate coolers, kiln mouths, etc. However, users must also consider the size and temperature of the furnace to determine the level of high wear-resistant castables that are the best choice.
In terms of the construction of high-strength wear-resistant refractory castables, high-strength wear-resistant castables can be cast in formwork or constructed in the form of more advanced prefabricated parts. Rongsheng refractory castable manufacturers' high-strength and wear-resistant castables have achieved good results in the large-scale cement production lines of many customers. Its use effect far exceeds that of castables made of other materials, and its service life can reach more than 3 years. Contact us to get free samples and quotes.