High alumina refractory castable is made of high alumina clinker as aggregate and powder with binder and dispersant. It can be directly cast in whole or made into refractory prefabricated parts for splicing. High alumian refractory castable advantages outstanding, high quality, good performance.
The high alumina castable product packaging shell shall be packed in 25kg/ bag or 50kg/ bag woven bag according to customer requirements, and then packed in ton bags, and then delivered to the designated place.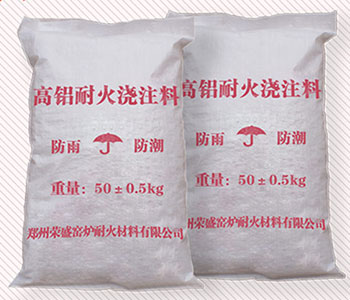 High alumina refractory castable advantages:
1. The construction water consumption is low, usually 6-7% of the refractory castable component, so it has high density and low porosity;
2. It has good volume stability at high temperature. Its volume decreases after drying and calcination;
3. It not only has high curing strength at room temperature, but also does not reduce the strength after being treated with moderate temperature and high temperature. The absolute strength is 3-5 times of that of traditional refractory castable;
4. Low cement content, calcium content in castable is only 1/4 to 1/3 of traditional refractory castable. Thus, the number of low melting phases in low cement castable is reduced, resulting in a significant improvement in high temperature function.
The high alumina refractory castable advantages is remarkable, is suitable for heating furnace, soaking furnace, heat treatment furnace, rotary kiln, etc. It is also widely used in lining of high temperature burner, wrapping lining of heating furnace water pipe, parts of steel refining unit outside the furnace. And petrochemical catalysis, cracking reactor and other high temperature wear resistant lining. It can also be used to make large prefabricated blocks and furnace lining.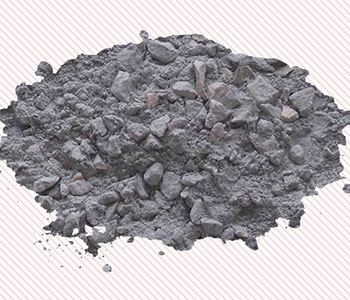 Zhengzhou Rongsheng Kiln Refractory Co.,Ltd. main products are all kinds of shaped and unshaped refractories. Which are widely used in building materials, metallurgy, non-ferrous metals, chemical industry, iron and steel, electric power and other industries. The company has an annual production capacity of 100,000 tons of all kinds of refractory materials. If you want to know more, please come to consult.